RELEASE 2 TO DECEMBER 4, 2016 IN THE US
From 2nd December, the Brazilian feature film "O Caseiro" will be shown at AMC Empire 25 in Manhattan (NY); AMC Jersey Gardens in Elizabeth; the National Amusement Showcase Cinema de Lux in Revere; AMC Methuen 20 in Methuen (MA); and AMC Liberty Tree Mall 20 in Danvers (MA)..
O Caseiro is a coproduction with Orion Releasing. Very open to new talents of Brazilian cinema, Orion Pictures trusted in the quality of this thrilling story and the credibility of the Brazilian production house. Thanks to the partnership, the movie will also be released in the United States.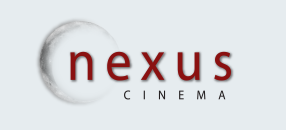 SOBRE A NEXUS CINEMA
A Nexus é uma produtora de porte médio, com possibilidade de captar 24 milhões por Lei de Incentivo. É uma produtora que tem como foco produzir projetos diferenciados, onde os valores de produção são evidentes. Aqui não se pretende a quantidade, mas o cuidado quase artesanal com cada projeto. Na Nexus, cada detalhe é cuidado, como muito zelo e atenção diferenciada.