LANÇAMENTO 02 DE DEZEMBRO DE 2016 NOS EUA
Em 2 de dezembro, será exibido o longa-metragem "O Caseiro" nos cinemas AMC Empire 25, em Manhattan (NY), o AMC Jersey Gardens, em Elizabeth, o National Amusement Showcase Cinema de Lux, em Revere (MA), o AMC Methuen 20, em Methuen (MA), e o AMC Liberty Tree Mall 20, em Danvers (MA).
O Caseiro is a coproduction with Orion Releasing. Very open to new talents of Brazilian cinema, Orion Pictures trusted in the quality of this thrilling story and the credibility of the Brazilian production house. Thanks to the partnership, the movie will also be released in the United States.
Production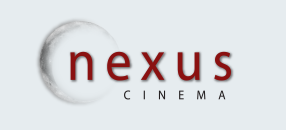 Co-production

Distribution

Co-distribution


ABOUT NEXUS CINEMA
Nexus is a medium-sized production company, with the possibility of raising 24 million by Incentive Law. It is a production company that focuses on producing distinguished projects, where production values ​​are evident. The quantity is not intended here, but artisanal care with each project.
NEXUS ALSO PROVIDES PRODUCTION SERVICES FOR FOREIGN PICTURES IN BRAZIL.
PRODUCTION SERVICES
Nexus Cinema believes in the transformative power of ideas and stories. And mainly in the power of efficient and committed partnerships. Therefore, today, our production company is able to receive teams from all over the world who want to shoot in Brazil, specially in São Paulo, today the second most filmed city in Latin America, after Mexico City.
We can, for sure, add logistics, infrastructure, facilities and commitment to your project in Brazil. And we are also open to co-productions.